Through experience gained in training and competing in Boxing, Kickboxing and Thai boxing at national and international level, combined with accreditations in Fitness, Sports Development and Sports Coaching, Predrag established and is the Head Trainer at Prestige Gym Melbourne.
Predrag constantly strives to create a positive, respectful and educational environment for Prestige Gym members, from beginners to the advanced and professional, which allows for continuous personal improvement, greater self-awareness, confidence and a sense of belonging to a team.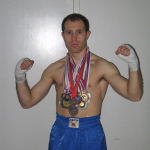 Read more

With a record of 39 fights across boxing, kickboxing and Thai boxing head trainer Predrag Galic began training in martial arts at the age of 11. Growing up in Serbia (formerly a part of Yugoslavia), his initial inspiration came from kickboxing and boxing. At that time the sports of Thai boxing and kickboxing were little known in Europe, and although the benefits of karate, to which he was initially introduced as a kid, would later transfer to the skills of kickboxing and boxing, he didn't truly find himself in the sport until learning of a local fight gym in his later teenage years.

An important element of kickboxing in Europe is the presence of experienced boxing trainers in the sport. This allows for the incorporation of techniques from both disciplines being made available to fighters across both sports. Early on in his career Predrag was sought as a talent by a prominent boxing gym, which was at the time the most successful gym in Yugoslavia (the former socialist federation of over 20 million people), where he began to box while continuing his kickboxing training. With more than 10 champions out of that gym, he soon 'earned his wings' and was entered into full competition, just four months after starting. A decent performance and a win against an opponent with five fights under his belt provided early encouragement for both Predrag and his coaches, leading him onwards towards national success.

International success came just a few years later at the 2004 European Championships in Montenegro, where he represented Serbia for the first time in kickboxing. He went home with the bronze medal after facing a very tough opponent from Bulgaria in the quarter finals. This led to further success at the WAKO World Cup in 2006, winning the silver medal, and at the Balkan Championships, from which he brought home the gold.

After early success following a move to Australia in 2007, a repeated series of injuries and two broken hands in a period of just 6 months forced Predrag into early retirement. Having begun work as a trainer while still fighting, it was the natural step for a successful competitor to develop his coaching skills and pass on his knowledge. Becoming head fight trainer at Melbourne Martial Arts Academy while pursuing an education from The Australian Fitness Academy, Predrag expanded his knowledge of basic anatomy and physiology, giving him the ability to understand the body at a deeper level and begin developing top-notch coaching skills. Analysing the techniques which had made him a successful fighter, he continued his education, gaining diplomas in Sports Development and Sports Coaching while specialising in boxing and kickboxing.

His experience at very high levels of the sport have allowed him to merge styles from both east & west, while a well-rounded education alongside a "hands-on" approach to demonstrating practical combat techniques has resulted in the development of a unique program combining both theory and practice.
Predrag's proven consistency in quality of teaching and commitment to passing on the knowledge to his students consequently resulted in numerous students who were training under Predrag to achieve high results in the sport. Some of these students include: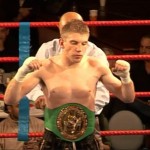 Michael Boal (WBC Muay Thai) Victorian Champion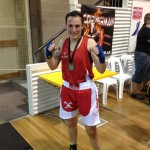 Emily Jans (Australian Boxing Association) Australian Champion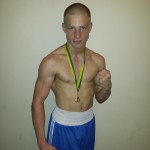 Luke Gersbeck (Australian Boxing Association) Golden Gloves Winner B, Victorian Novice Champion, Victorian Elite Championships Silver Medalist
Andrew Leung Arnold Classics Muay Thai/Kickboxing Tournament Winner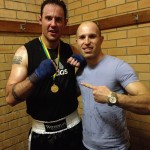 David Atril (VABL) Victorian Champion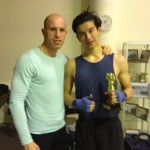 James Milic (Australian Boxing Association) Victorian Junior Champion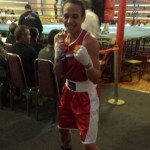 Melissa Liava'a (Australian Boxing Association) Victorian Novice Champion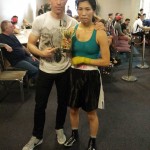 Yuko Hombu (Australian Boxing Association) Victorian Novice Champion
And many other fighters including Mei Ngo, Adam Slomski, Tin Nguyen, Benson Lowe, Mathew Hayden etc.
If you have a desire to take your fighting career to the next level, all you need is commitment, and Prestige Gym Melbourne will be honoured to guide you through this exciting and rewarding journey.